Dr. Horst Dresmann
Research associate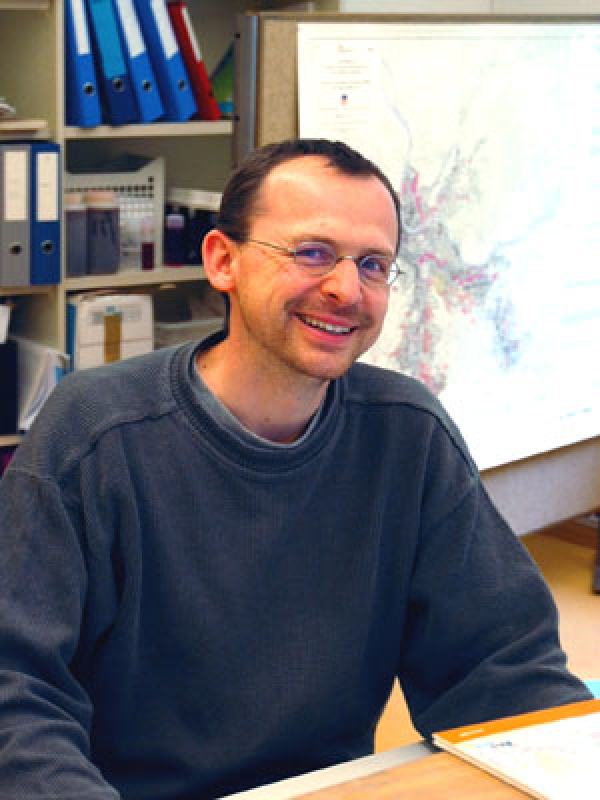 Philosophisch-Naturwissenschaftliche Fakultät
Departement Umweltwissenschaften
Angewandte und Umweltgeologie
Research associate
Bernoullistrasse 30/32
4056 Basel
Schweiz
Scheidler, S., Huggenberger, P., Butscher Christoph and Dresmann Horst (2017) 'Tools to simulate changes in hydraulic flow systems in complex geologic settings affected by tunnel excavation', Bulletin of engineering geology and the environment, pp. 15-21. doi: 10.1007/s10064-017-1113-5.   
Dresmann, H., Huggenberger, P., Mocuţa, M. and Popa, I. (2015) 'Flash floods, sediments and groundwater aquifer regime at Ocna Mures, Romania', in
Groundwater risk assessment in urban areas : Proceedings of the 2nd IAH Central European Groundwater Conference
. Bukarest: IAH-CEG, pp. 33-35.   
edoc
Epting, J., Huggenberger , P., Dresmann , H., Wiesmeier , S., Zea , M. and Auckenthaler , A. (2015) 'Analyse von Grundwasserkörpern mit GIS: GIS-Tool GSIA – Basis für das Prozessverständnis der Interaktion von Grundwassersystemen',
Aqua & Gas
. SVGW, 2015(7/8), pp. 72-79.   
edoc