Dr. Horst Dresmann
Lecturer
Research associate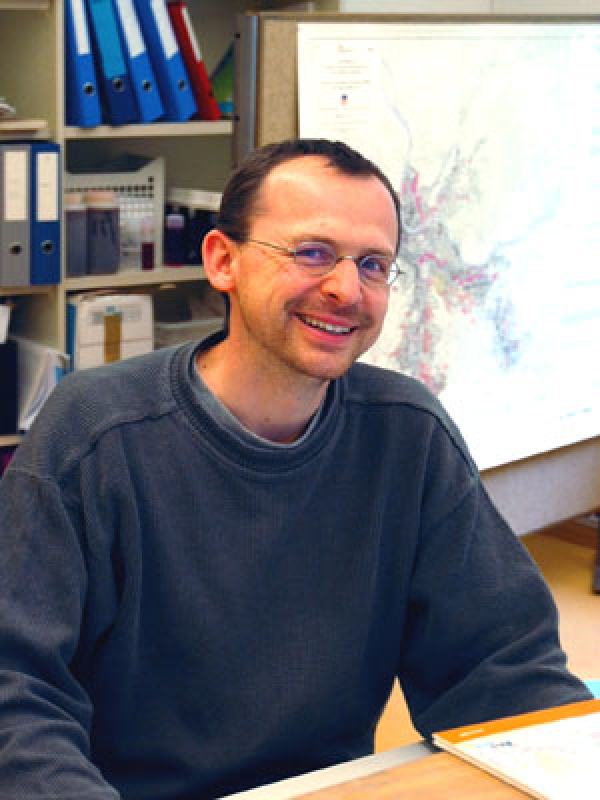 Philosophisch-Naturwissenschaftliche Fakultät
Departement Umweltwissenschaften
Lehraufträge
Lecturer
Bernoullistrasse 30
4056 Basel
Schweiz
Tel. +41 61 207 55 63
horst.dresmann@clutterunibas.ch
---
Philosophisch-Naturwissenschaftliche Fakultät
Departement Umweltwissenschaften
Angewandte und Umweltgeologie
Research associate
Bernoullistrasse 30/32
4056 Basel
Schweiz
Scheidler, S., Huggenberger, P., Dresmann, H., Auckenthaler, A. and Epting, J. (2021) "Regional groundwater flow and karst evolution-theoretical approach and example from Switzerland", Environmental Earth Sciences. Springer Nature, 80, p. 201. doi: 10.1007/s12665-021-09471-3.   
Zechner, E., Dresmann, H., Mocuţa, M., Danchiv, A., Huggenberger, P., Scheidler, S., Wiesmeier, S., Popa, I. and Zlibut, A. (2020) "Relating thermohaline simulation of salt dissolution to land collapse at a Transylvanian salt diapir, Romania", in. EGU General Assembly 2020, pp. EGU2020–19529. doi: 10.5194/egusphere-egu2020-19529.   
edoc
|
Open Access
Scheidler, S., Huggenberger, P., Butscher , C. and Dresmann , H. (2019) "Tools to simulate changes in hydraulic flow systems in complex geologic settings affected by tunnel excavation",
Bulletin of engineering geology and the environment
. Springer, 78, pp. 969–980. doi: 10.1007/s10064-017-1113-5.   
edoc
| | |
| --- | --- |
| Erdbebenrisikomodell Basel Stadt | Ongoing |
| Herzstück - Geologisch-Hydrogeologische Grundlagen; Varianten 2aY und 2bY | Complete |
| Einfluss von geologisch-hydrologischen Randbedingungen und baulichen Massnahmen auf das Quellen von Ton-Sulfat Gesteinen am Belchentunnel | Complete |