Dr. Anna-Neva Visser - Research Interests
My main research interest is the investigation of the biological degradation of nitrate (NO3-) in groundwater and the mechanisms involved.
Nitrate is considered an environmental pollutant that not only decreases the quality of our drinking water supplies but also holds several potential risks for human and animal health. It originates from intensive land use practices such as the application of high amounts of fertilizers (e.g. manure).
Denitrification is the major process that can also actively be used to decrease the NO3- concentrations in anoxic systems and hence the possible impacts on denitrification as well as enhancement strategies need to be investigated.
In my work I want to focus on the fate of N-bearing species in the subsurface by using e.g. δ15N and δ18O isotope analysis-based methods (geochemical aspects) and combine this with the investigation and stimulation of the predominant microbial community (microbiological aspects).
Education
06/2018 - present PostDoc, Department of Environmental Sciences, Biogeochemistry Group, University of Basel, CH
04/2015 – 06/2018 PhD student, Center for Applied Geosciences, Geomicrobiology Group, University of Tübingen, DE "N and O isotope fractionation systematics: Implications for denitrification mechanisms in laboratory batch cultures & a groundwater microbial community" Fellowships: DFG-funded GRK1708 "Molecular principles of bacterial survival strategies" DFG-funded SFB CAMPOS1253 "Catchments as Reactors: Schadstoffumsatz auf der Landschaftsskala"
10/2012 – 03/2015 Master of Science Geoecology, Center for Applied Geosciences, Geomicrobiology Group, University of Tuebingen, DE
06/2014 – 08/2014 Visiting Master Student, Woods Hole Oceanographic Institution, Woods Hole, USA Wankel Laboratory (Dr. Scott Wankel)
10/2009 – 10/2012 Bachelor of Sciences Biogeosciences, University of Jena, DE Bachelor thesis at the Max-Planck-Institute for Biogeochemistry (Dr. Angelika Thuille)
07/2012 – 08/2012 Internship, Umweltbundesamt Homburg/Saar, DE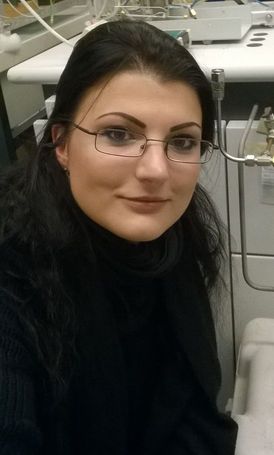 Biogeochemistry / University Basel
Bernoullistrasse 30
CH-4056 Basel
Tel. +41 (0)61 207 36 29
email: a.visser-at-unibas.ch
Curriculum Vitae