Dr. Pasquale Borrelli
Assistant / Postdoc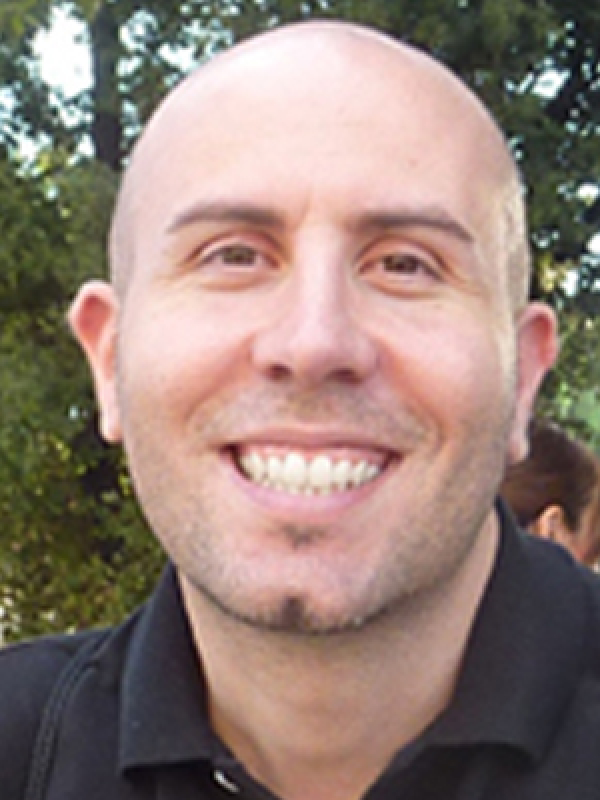 Philosophisch-Naturwissenschaftliche Fakultät
Departement Umweltwissenschaften
FG Alewell
Assistant / Postdoc
Bernoullistrasse 30/32
4056 Basel
Schweiz
Research Interests
During the last eleven years, I studied the environmental effects of soil erosion processes and the behavior that this natural process has on the different interaction forms between the human activity and the natural forces of the physical environment. Studying the soil erosion phenomena in several European countries, I gained experience in dealing with the broad range of the environmental and agronomical challenges that are related to soil erosion that the contemporary human societies face.
Areas of Specialization
Soil degradation processes
Geomorphology
Environmental modeling with GIS
Remote sensing
Paleo-environmental reconstruction and sedimentology
Land-use/cover change
Professional and Educational Career
since 09/2016Post-doctoral researcher at the Institute for Environmental Geoscience, University of Basel.
06/2013-05/2016
Post-doctoral researcher at the Joint Research Centre of the European Commission, Institute for Environment and Sustainability.
03/2013-05/2013
Coordinator of the 'Proyecto piloto Bogotà' funded by BMBF. Botanischer Garten, Freie Universität Berlin.
02/2012-02/2013
Topoi post-doctoral research grant. Humboldt-Universität, Berlin.
11/2007-07/2011
Ph.D researcher, Physical Geography, Freie Universität Berlin. Sapienza, NaFög and Topoi fellowship winner. Thesis: Risk assessment of human-induced accelerated soil erosion processes in the intermountain watersheds of Central Italy. A case study of the Upper Turano Watershed (Latium-Abruzzi).
02/2007-06/2007
Guest researcher, Regional Development Center, Universidad de Granada (Spain). Research activities: Land-use and land-cover changes in the Sierra Nevada National Park.

10/2006-01/2007
Internship, Centre for GeoTechnologies (CGT), University of Siena. Internship topic: Geographic Information System and remote sensing.
07/2006
Diploma in Applied Geography, University of Rome Sapienza.
09/2005-07/2006
Exchange scholarship, Erasmus. Departamento de Geografìa, Universidad de Cantabria, Spain.
Selected publications

Borrelli, P., Robinson, D.A., Fleischer, L.R., Lugato, L., Ballabio, C., Alewell, C., Meusburger, K., Modugno, S., Schütt, B., Ferro, V., Bagarello, V., Van Oost, K., Montanarella, L., & Panagos P. (2017). An assessment of the global impact of 21st century land use change on soil erosion. Nature Communications 8, 2013.
Borrelli P., Van Oost K., Meusburger K., Alewell C., Lugato E., Panagos P. (2018). A step towards a holistic assessment of soil degradation in Europe: coupling on-site erosion with sediment transfer and carbon fluxes. Environmental Research 161, 291-298.
Borrelli, P., Lugato, E., Montanarella, L., & Panagos, P. (2017). A new assessment of soil loss due to wind erosion in European agricultural soils using a quantitative spatially distributed modelling approach. Land Degradation & Development, 28, 335-344.
Borrelli, P., Panagos, P., Märker, M., Modugno, S., & Schütt, B. (2017). Assessment of the impacts of clear-cutting on soil loss by water erosion in Italian forests: First comprehensive monitoring and modelling approach. Catena, 149, 770-781.
Borrelli, P., Paustian, K., Panagos, P., Jones, A., Schütt, B., Lugato, E. (2016). Effect of Good Agricultural and Environmental Conditions on erosion and soil organic carbon balance: A national case study. Land Use Policy, 50, 408–421.
Lugato, E., Paustian, K., Panagos, P., Jones, A., Borrelli, P., (2016). Quantifying the erosion effect on current carbon budget of European agricultural soils at high spatial resolution. Global Change Biology, 22, 1976–1984.
Panagos, P., Borrelli, P., Robinson, D.A. (2015). Common Agricultural Policy: Tackling soil loss across Europe. Nature, 526, 195-195.