Master of Geosciences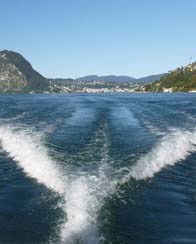 Successful completion of the BSc Geosciences qualifies students to participate in our three-semester MSc program in Geosciences (90 CP).
For more information, Guidelines and Study Regulations: Study Secretary Geosciences
MSc projects are offered in different research areas and as part of current projects of the research group Biogeochemistry (Prof. M. Lehmann).
In general, MSc work in our group requires some interest in isotope- and trace gas analytical and/or organic geochemical methods. It is possible that potential MSc candidates propose their own project, possibly in collaboration with external research institutions.
MSc research areas:
Aquatic Biogeochemistry
Stable Isotope Biogeochemistry
Organic Geochemistry
Microbial Ecology
Paleolimnology/Paleo-Oceanography
Possible / ongoing MSc-projects: